Koji Announces Link in Bio Feature "Shopify Storefront" App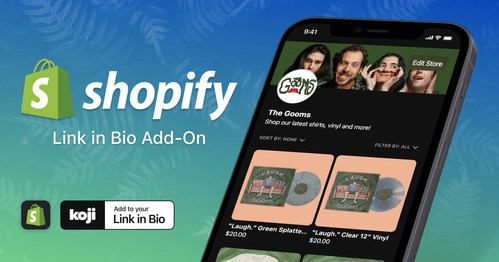 Koji, a Link in Bio platform, today announced the launch of Shopify Storefront, a new app that lets creators import and sell their Shopify products inside of their Koji profile.
Shopify is an e-commerce platform that lets sellers build and customize an online storefront to sell their goods in multiple places. With the Shopify Storefront app, creators input their Shopify store link and their API Access Key to import and start selling their merchandise through their Link in Bio profile. The app is customizable for all creators, letting them choose a theme and layout to match their style.